Digital Planner : All-In-One 2023 & 2024
$17.00
Discover the joy of planning and goal-setting.
Featured on CNN, Rollingstone Magazine, and Paperlike, the All-In-One digital planner delivers an unparalleled user experience, blending innovation, design, and functionality.
Expertly crafted to elevate productivity, drive goal achievement, and harmonize life balance, this versatile planner boasts a sleek design and seamless navigation with an extensive array of hyperlinks and buttons.
Embrace a personalized planning experience, tailored to your unique organizational style, with our intuitive and customizable digital planner.

Solid planner. Simple design, easy to use, does its job. No complaints.
Perfect
It has everything I need. Easy to use and the templates are very useful
Wow, this All-In-One Digital Planner is the bomb! It's like having my life in one place - goals, finances, even meal plans. And those stickers? It's like my personal assistant that fits right in my tablet. Totally recommend!
Digital Planner : All-In-One 2023 & 2024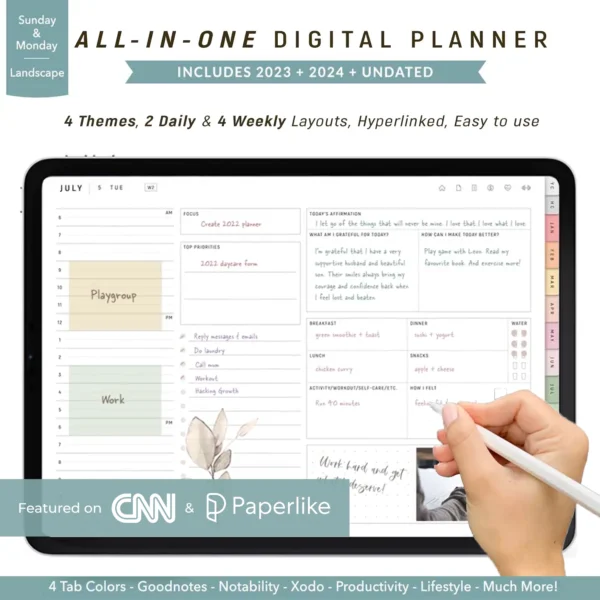 Digital Planner : All-In-One 2023 & 2024
$

17.00