Landscape – Modern Digital Planner 2023 & 2024
$17.00
This planner was created to help you organize all aspects of your life and stay on track with the things that are most important to you!
The pages are designed to have a clean modern look and to be as functional and customizable as possible. With thousands of clickable hyperlinks for effortless navigation, and several lifestyle planning pages, this premium digital planner is the ultimate productivity and organizational tool.
This listing includes 32 different planner variations so that you can try them out and use the one that works best for you!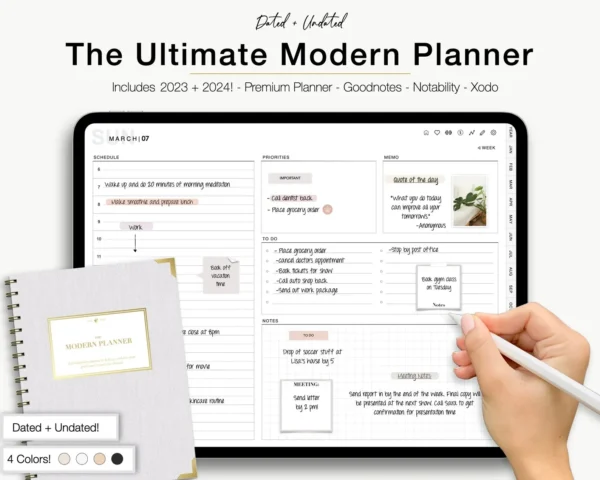 Landscape - Modern Digital Planner 2023 & 2024
$

17.00