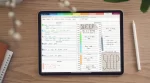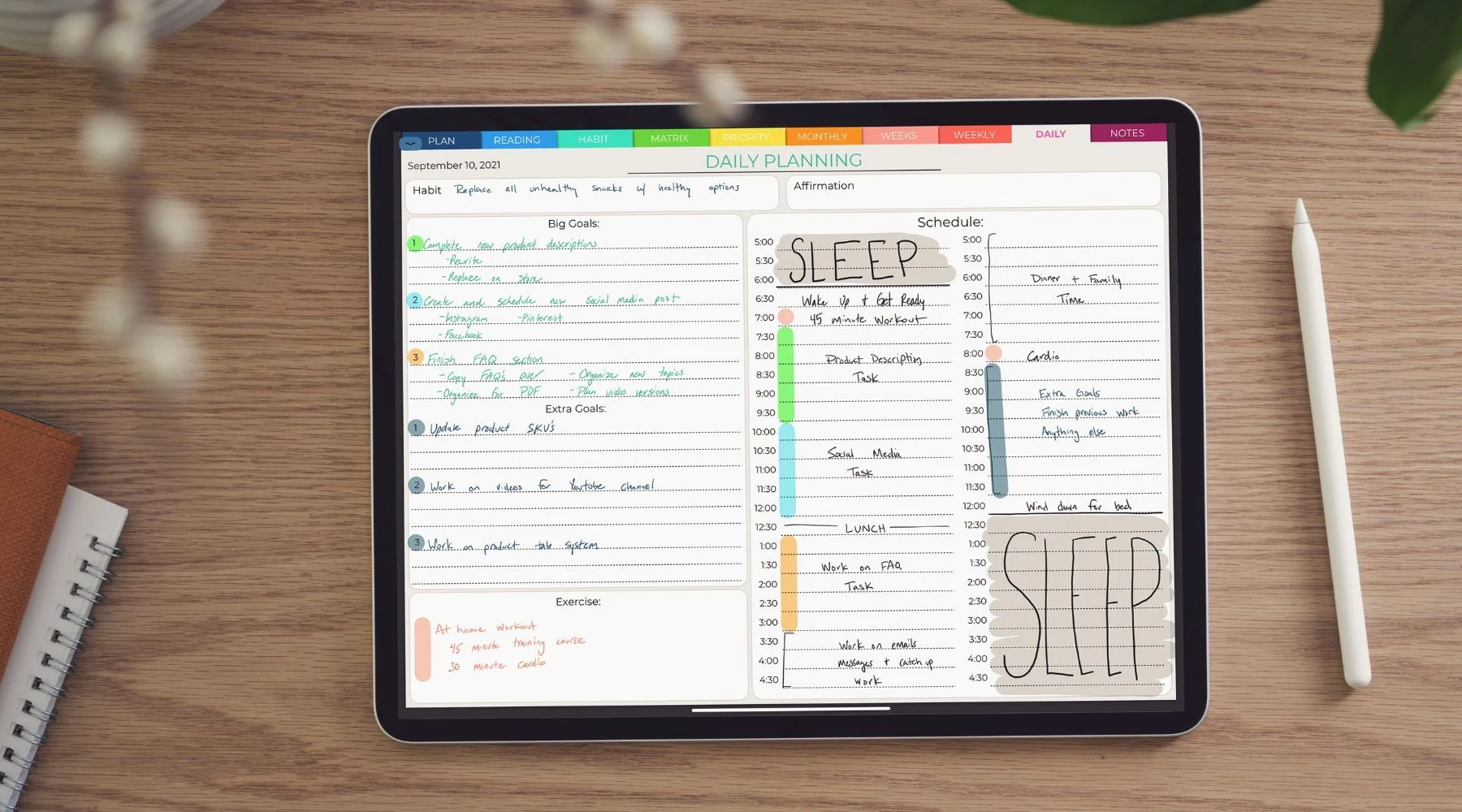 Getting Started with Digital Planning: A Beginners Guide
Digital planning is becoming increasingly popular as it allows you to create a digital version of a paper notebook or planner right on your tablet or smartphone. In this article, we'll guide you through the basics of digital planning and everything you need to get started.
If you already bought a planner from us, take a look at our How to Guide!
What is Digital Planning?
Digital planning is an innovative method of creating and managing a planner on devices such as tablets, smartphones, or computers, utilizing note-taking or productivity apps. This modern approach allows users to leverage the benefits of technology, including seamless editing, personalizable layouts, and efficient search capabilities. Digital planning streamlines the process of crafting schedules, setting objectives, monitoring progress, and organizing tasks or events in an easily accessible and updatable digital format. Furthermore, it promotes environmental sustainability by minimizing paper usage and facilitates real-time collaboration, as well as effortless access to planners across various devices, thanks to cloud storage and synchronization services.
What Do You Need to Start Digital Planning?
The first thing you need to get started with digital planning is a tablet or smartphone. You can use a range of devices for digital planning, including iPads, Android tablets, and smartphones.
To use a digital planner effectively, you will need a note-taking app such as GoodNotes. This app allows you to edit and customize your planner, add notes and annotations, and make full use of its features. With GoodNotes or a similar app, you can fully utilize the benefits of a digital planner, such as its customizability and versatility, and stay organized and productive. View our blog to read details about the different applications available.
A digital planner is an interactive PDF file that contains your calendar pages, goals, to-do lists, and extra inserts. With its versatility, environmental-friendliness, and customizability, a digital planner offers an excellent tool for staying organized and productive. The ability to add hyperlinks to relevant websites or documents within your planner further enhances its usefulness and convenience, making it an excellent choice for anyone looking to stay on top of their schedule and tasks.
You can view our planners here!
Great Tools for Digital Planning:
While a stylus is not a requirement, we highly recommend using one for the best writing experience. Using a stylus for digital planning provides a more natural writing experience that simulates the feeling of writing on paper. A stylus allows you to write, draw, and highlight notes directly on your digital planner, making it easy to keep track of your schedule and tasks. It also helps to reduce the strain on your fingers and wrists, making it a more comfortable and ergonomic option for note-taking and planning.
A paperlike screen protector is an excellent addition to your digital planning setup. It mimics the texture of paper, providing a more natural writing experience that simulates the feeling of writing on paper. It reduces glare and provides a matte finish that reduces the strain on your eyes during prolonged use. The paperlike screen protector also protects your device screen from scratches and smudges, ensuring that your digital planner is always visible and easy to read. Overall, a paperlike screen protector is a valuable investment for anyone looking to enhance their digital planning experience.
We love to provide value to our customers, and we also work with Amazon as an affiliate partner. By using our Amazon links to acquire top-of-the-line digital planning tools, such as tablets, styluses, and paper-like screen protectors, you directly support our business. We appreciate your support!
In conclusion, digital planning is a game-changer for productivity and organization. With the right tools, you can unleash your creativity and enhance your productivity. We hope this guide has been helpful in getting you started on your digital planning journey. If you have any questions or concerns, please don't hesitate to reach out to our team.
We're always here to support you.
– The Digital Planner Boutique Team